Scope of the MSF Amsterdam Procurement Unit
Procurement by the MSF Amsterdam Procurement Unit covers the entire process from receiving international orders from MSF Operational Centre Amsterdam (MSF OCA) field projects and ordering goods from suppliers, to receiving those goods and transporting them to the project countries.
Mission statement and objectives
The MSF Amsterdam Procurement Unit's mission is to ensure adequate, timely, and cost-efficient provision of materials and related services to MSF OCA's projects. Its objectives can be defined as:
to meet MSF OCA field projects' needs in time and effectively, while maintaining quality standards, in cooperation with MSF's suppliers
to optimize the use of available funds by managing both direct and indirect costs
to provide transparency throughout the supply process (both to donors and within the organization)
to maintain an adequate supplier pool and product range.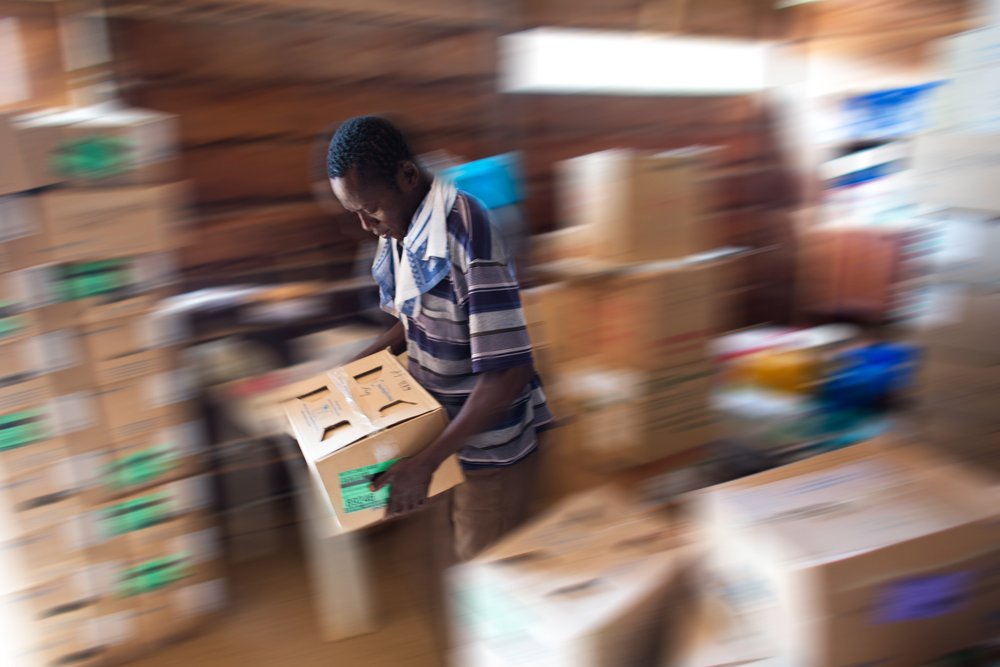 Rules and criteria
Procurement within MSF is subject, to a certain extent, to financial and efficiency rules and criteria, namely:
timely delivery, quality control and compliance with international standards
best value for money: MSF aims to obtain best value for money, so the procurement and supply process needs to reflect this principle
careful specification of quality and timing of supply; avoidance of over-specification; good price/quality ratio; lowest total (lifetime) costs; market competition
transparency and accountability: as an organization focused on beneficiaries, funded by private and, to a limited degree, institutional donors, MSF must be transparent and accountable in procurement processes and practices, and the use of funds made available to it
compliance with national and international legislation and avoidance of legal proceedings.
Flexibility and the capacity to adapt
In addition to following the above rules and criteria, the MSF Amsterdam Procurement Unit needs to be extremely flexible and able to adapt constantly to changing needs and circumstances. A huge demand for specific goods for a certain region may arise overnight. Security constraints and staff safety considerations can also play a role in the process. Getting goods delivered to their final destination is often a complex process that involves a large number of different actors (procurement officers; suppliers; customs and other government officials; airlines and shipping lines; freight forwarders; inspection companies which provide pre-shipment services to governments; insurance companies; charter brokers; and the MSF field units themselves). Management of this whole process is in turn complex and at times unpredictable, involving intensive communication.
Restrictions
In many countries where MSF provides aid, local restrictions on the importation of drugs, pre-clearance procedures to obtain import licences, and requirements for special documents such as certificates of analysis, certificates of origin, certificates of conformity, health certificates, non-radiation certificates and pack inserts in particular languages are common and could delay the supply process. In some countries, moreover, goods of Indian, Israeli or US origin are not allowed.