Your job
As a paediatrician you provide medical care to (mainly) paediatric patients according to MSF protocols, values and universal hygiene standards to improve the patients' health conditions.
Other duties involve:
Developing standardised protocols and guidelines in the line with the MSF and the international standards and the priorities identified in the field
Participate in organisation and carry out formal training sessions for the paediatrics as well as daily bedside teaching in paediatric department.
Ensure implementation and strict adherence to the protocols once implemented.
Coaching and training of the junior local medical doctors.
Hands on work in the Paediatric Department and support the other paediatric MD's with the activities in the general paediatrics ward.
Requirements
Registered as a paediatrician and licensed to practice medicine in the Netherlands or in another country recognized by the Netherlands
Work or travel experience in developing countries
Ability to cope with stress and to organize and prioritize workload
Capable of working in an international team
Willingness to work in an unstable and insecure environment
Availability of at least 3 to 9 months
A good command of the English language (minimum B2)
Assets
A strong, general, medical background and the ability to work independently
Specific training and/or experience in relevant areas, including: tropical medicine, obstetrics and gynaecology, infectious diseases, HIV/AIDS, tuberculosis and emergency medicine
Experience with a similar non-governmental organisation abroad
A good command of the French and Arabic language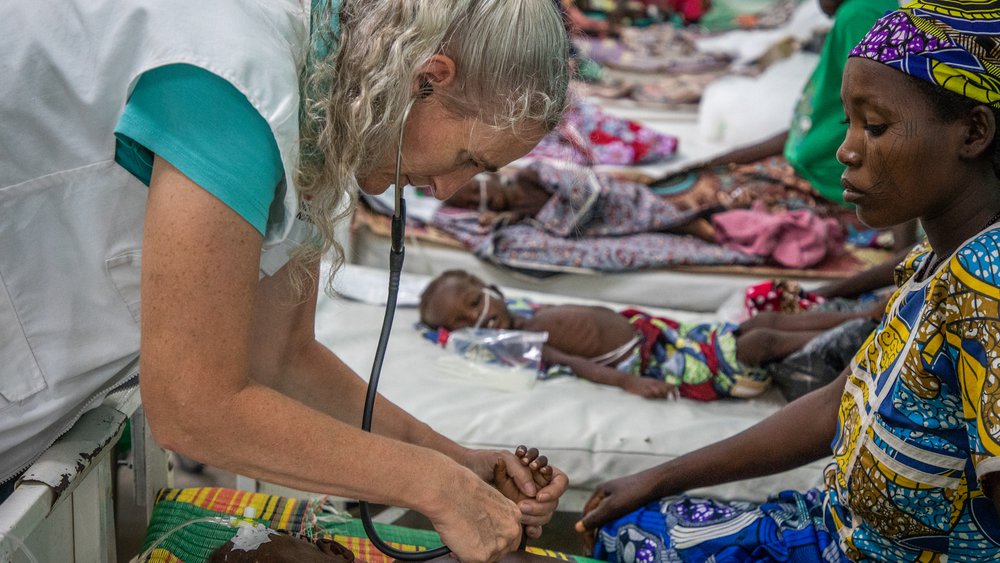 Before you apply
Interested in working with Médecins Sans Frontières, but still have a lot of questions you need answered? Join one of our information meetings or webinars!
What's it like working with MSF?
In most projects you'll be living and working in stressful conditions without many of the things you may take for granted at home.
Read more about work and life in the field.
Your safety and security
When working for us you might experience dangerous situations, such as confrontations with armed men, looting and theft, or violent clashes between armed groups. We take safety and security seriously. Read more about our safety precautions.
Requirements to apply for Paediatrician