Your job
You will perform surgery, support local medical staff by means of training, supervision and coordination, and assist in the development of all aspects of surgical programming.
Most surgery carried out in MSF projects is acute emergency surgery, predominantly trauma and emergency obstetric interventions. Data collection, analysis and reporting are an intrinsic part of the role. Furthermore, you will be responsible for forecasting medical supply needs and managing medical stocks. We also need experienced medical staff in coordination and management positions, such as medical coordinators.
Requirements
These are the surgical profiles we are looking for:
General surgeons with trauma experience, some orthopaedic and obstetric (especially C-section) surgery experience, and/or experience in war surgery
Orthopaedic surgeons with experience in war and/or trauma surgery, particularly with strong skills in external fixation
Reconstructive surgeons, particularly with experience in burns and facial reconstructive surgery
General requirements:
A valid medical licence/registration and postgraduate surgical qualifications from a relevant professional body
Successful completion of a residency programme and at least 2 years post-registration/graduation experience in surgery
Ability to work under very primitive conditions with limited technical resources (e.g. a lack of diagnostic equipment such as X-ray equipment)
Ability to handle a broad range of the most common emergency and general medical conditions requiring surgery, and knowledge of their operative indications (particularly within the areas of orthopaedics, trauma and obstetrics)
Experience in training, coaching and supervision
Work or travel experience in developing countries
A good command of the English language (minimum B2)
Ability to cope with stress and to organize and prioritize workload
Ability to work in an international team
Willingness to work in an unstable and insecure environment
Availability of 1 to 3 months
Availability and flexibility are important as surgeons are sometimes needed at short notice. In emergency situations, we often need surgeons to leave for a project within 24 to 48 hours.
Assets
Experience with a similar non-governmental organization abroad
A good command of the French and Arabic language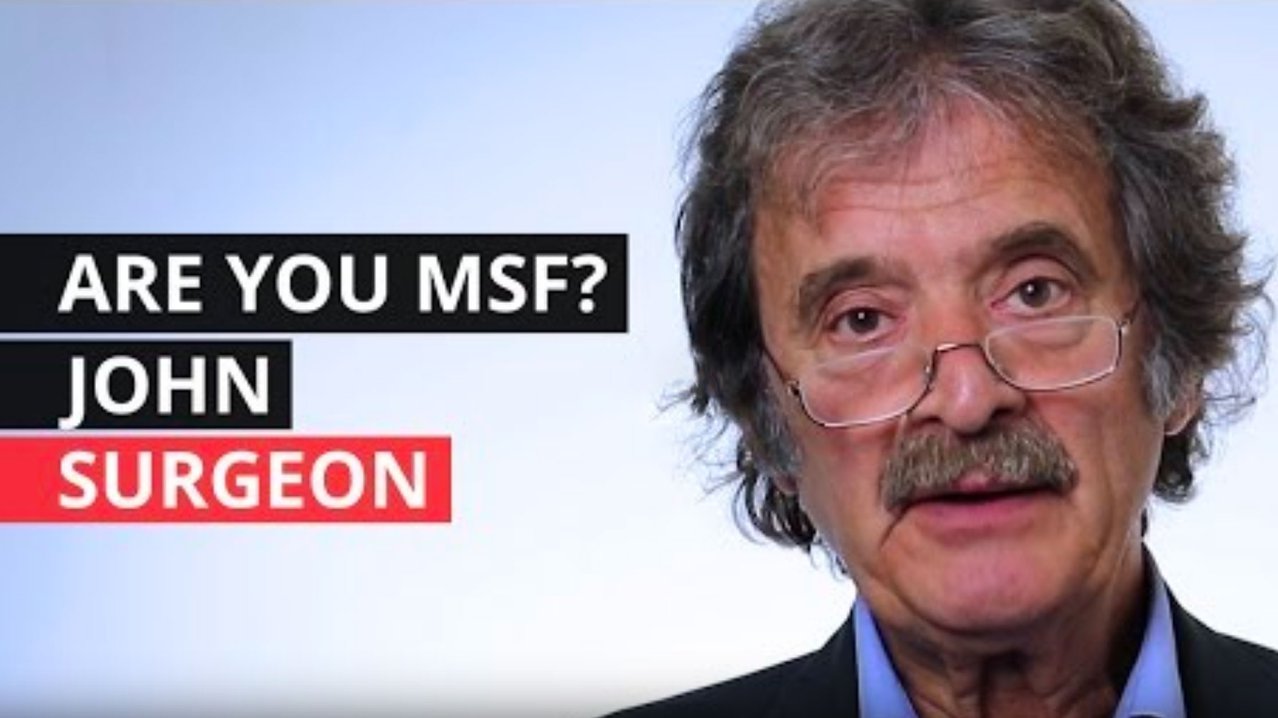 Before you apply
Interested in working with Médecins Sans Frontières, but still have a lot of questions you need answered? Join one of our information meetings or webinars!
What's it like working with MSF?
In most projects you'll be living and working in stressful conditions without many of the things you may take for granted at home.
Read more about work and life in the field.
Your safety and security
When working for us you might experience dangerous situations, such as confrontations with armed men, looting and theft, or violent clashes between armed groups. We take safety and security seriously. Read more about our safety precautions.
Requirements to apply for Surgeon