Your job
As a human resources coordinator (HRCo), you will be primarily responsible for developing and implementing all HR-related policies in your MSF mission.
You will work in close collaboration with HR teams in our headquarters and in the projects to ensure that the staffing needs of all projects are met. You will support and advise on staff development as well as on a wide variety of HR issues as they arise. You will ensure that MSF operates within the labour laws of the project country. You will be responsible for management, training and supervision of locally recruited HR staff. You will be part of the management team in the mission. You will be based in the MSF mission capital with regular visits to the field projects.
Requirements
A degree in HR management or administration-related studies
At least 4 years work experience in relevant and similar positions
Experience in implementing HR procedures
Ability to adapt HR practices to very different working environments
Experience in training, coaching and supervision of staff
Work or travel experience in developing countries
A good command of the English and French language (minimum B2)
Ability to cope with stress and to organize and prioritize workload
Ability to work in an international team
Willingness to work in an unstable and insecure environment
Availability of at least 12 months
Assets
Ability to understand various legal contexts, such as labour terms and conditions and the national labour laws of a project country
Experience with a similar non-governmental organization abroad
A good command of the Arabic language
Please note that in some missions the roles of HR coordinator and financial coordinator are combined. Therefore we are also looking for people who meet the requirements of both positions.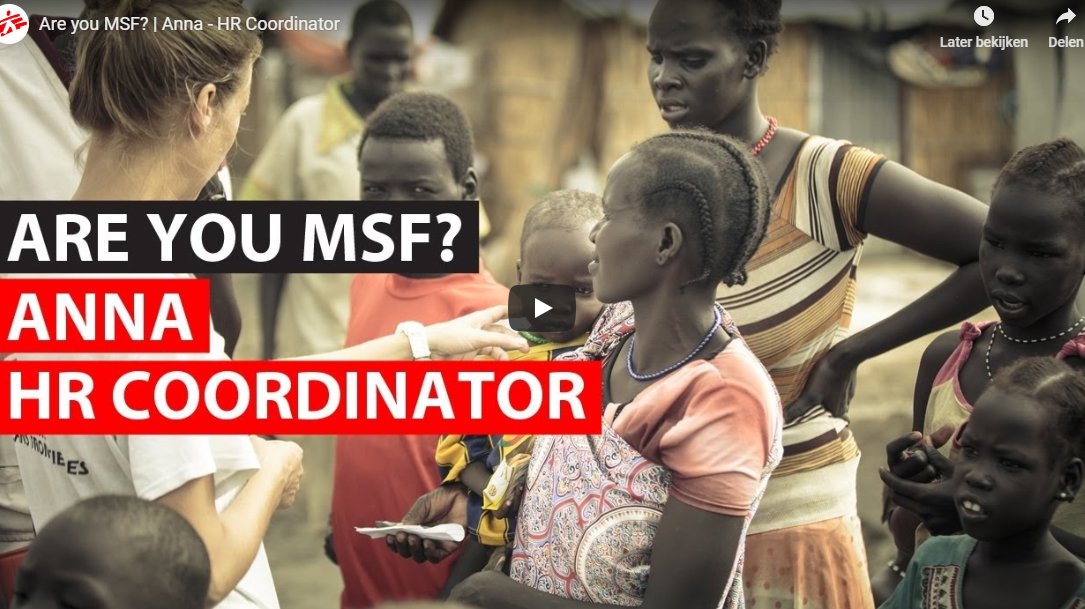 Before you apply
Interested in working with Médecins Sans Frontières, but still have a lot of questions you need answered? Join one of our information meetings or webinars!
What's it like working with MSF?
In most projects you'll be living and working in stressful conditions without many of the things you may take for granted at home.
Read more about work and life in the field.
Your safety and security
When working for us you might experience dangerous situations, such as confrontations with armed men, looting and theft, or violent clashes between armed groups. We take safety and security seriously. Read more about our safety precautions.
Requirements to apply for Human Resources Coordinator