Your job
As Supply Chain Manager, you will be responsible for the daily supply activities of the project and/or the mission, following MSF's Standard Operating Procedures.
You will participate in the planning of supply activities, ensure efficient and effective local purchase management in the project and efficient physical (warehousing) and administrative (management of movements) stock management. It is your responsibility to communicate to internal and external stakeholders on regular bases about for instance expired drugs, risk of shortages, stock reports, lead time (pipeline planning etc.). You will need to ensure efficient supply administration and implementation of standards supply tools. You will supervise the supply team and make the project team and coordination team aware of supply issues that can have an impact on project planning. You will participate in monthly reports and participate in the selection, provide support (train and coach) and evaluate the staff under your management responsibility.
Requirements
Mandatory diploma or professional experience in Supply or a relevant area (e.g. Economics, Business administration)
At least 2 years hands-on work experience in Supply Chain Management or a related area
Experience in training, coaching and supervision of staff
Experience in managing teams
Experience in an international and cultural diverse environment
A good command of the English language (minimum B2)
Ability to cope with stress and to organize and prioritize workload
Willingness to work in an unstable and insecure environment
Good knowledge of Excel and other supply ERP systems
Availability of at least 12 months
Assets
Analytical capability and strong skills in the use of spreadsheet software
Experience with a similar non-governmental organization abroad
A good command of the French and/or Arabic language (minimum B1)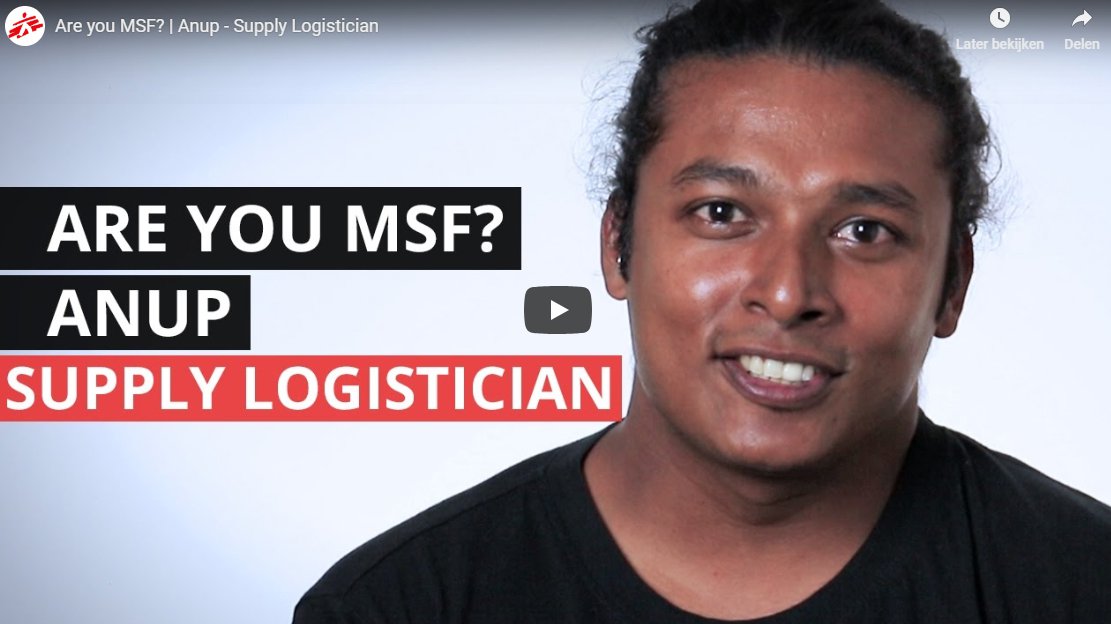 Before you apply
Interested in working with Médecins Sans Frontières, but still have a lot of questions you need answered? Join one of our information meetings or webinars!
What's it like working with MSF?
In most projects you'll be living and working in stressful conditions without many of the things you may take for granted at home.
Read more about work and life in the field.
Your safety and security
When working for us you might experience dangerous situations, such as confrontations with armed men, looting and theft, or violent clashes between armed groups. We take safety and security seriously. Read more about our safety precautions.
Requirements to apply for Supply Logistician